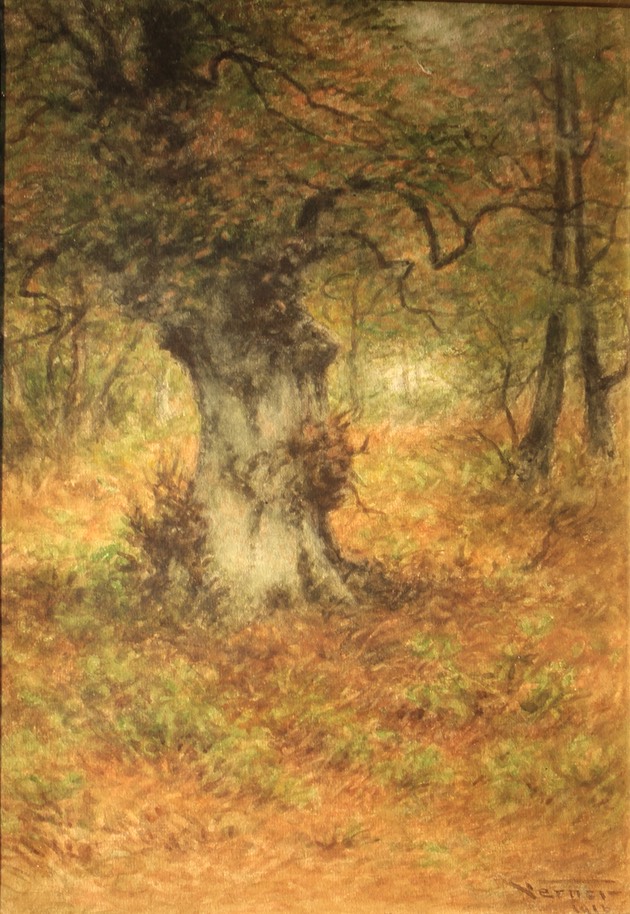 Frederick Arthur Verner (February 26, 1836 – May 16, 1928) was a Canadian painter, famous for his landscape and scenery paintings from the Canadian plains in the west.
Verner was born at Hammondsville (Sheridan), Ontario, in Upper Canada. Even as a boy, Verner was fascinated and inspired by the paintings of Paul Kane and tried to convince this established painter to take him on as a pupil, but was turned away. A few years later, Verner went to London, where he studied at Hetherleys Academy of Arts from 1856 to 1860, before joining the British army, enlisting in the 3rd West York regiment. He returned to Toronto in 1862, where he worked first as a photograph colourist and then as a photographer himself. During this time, he became a friend of his long-time idol Paul Kane. Verner's work is, like Kane's, also focused on scenes from the Canadian west and also sometimes based on field sketches, although Verner didn't travel as extensively as Kane had done. Many of his paintings are based on sketches made when he accompanied Alexander Morris to the signing of the third Northwest Angle Treaty at Lake of the Woods in 1873. In 1880, Verner moved permanently to London, but continued to visit Canada sporadically to paint, and he had frequent exhibitions of his paintings in Toronto. In 1893, he became a member of the Royal Canadian Academy. 
Verner passed away in 1928 in London England, aged 91.